Mobile Data Integration and Access
HospitalistIQ gives healthcare professionals the ability to determine insurance eligibility and the patient insurance coverage at your fingertips using various mobile devices. This allows the healthcare provider to reduce denials and increase reimbursement by providing medically necessary services. Staff is able to accurately authorize services, validate coverage, and get copayments prior to the patient's appointment. HopsitalistIQ's data integrations allow patient data to be passed from a hospital feed directly to a provider's smartphone or tablet, making charge capture both simple and fast.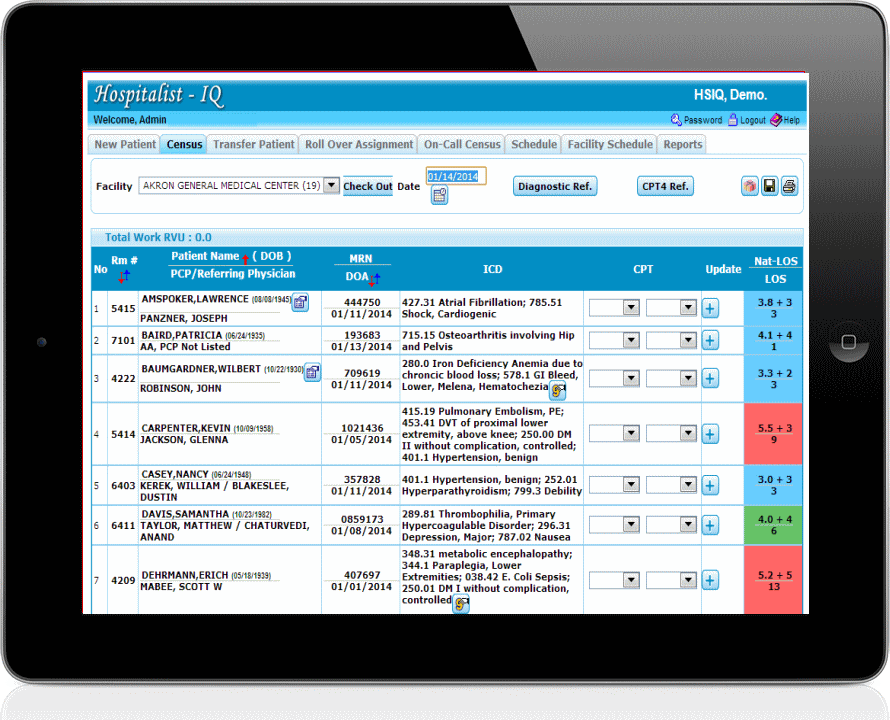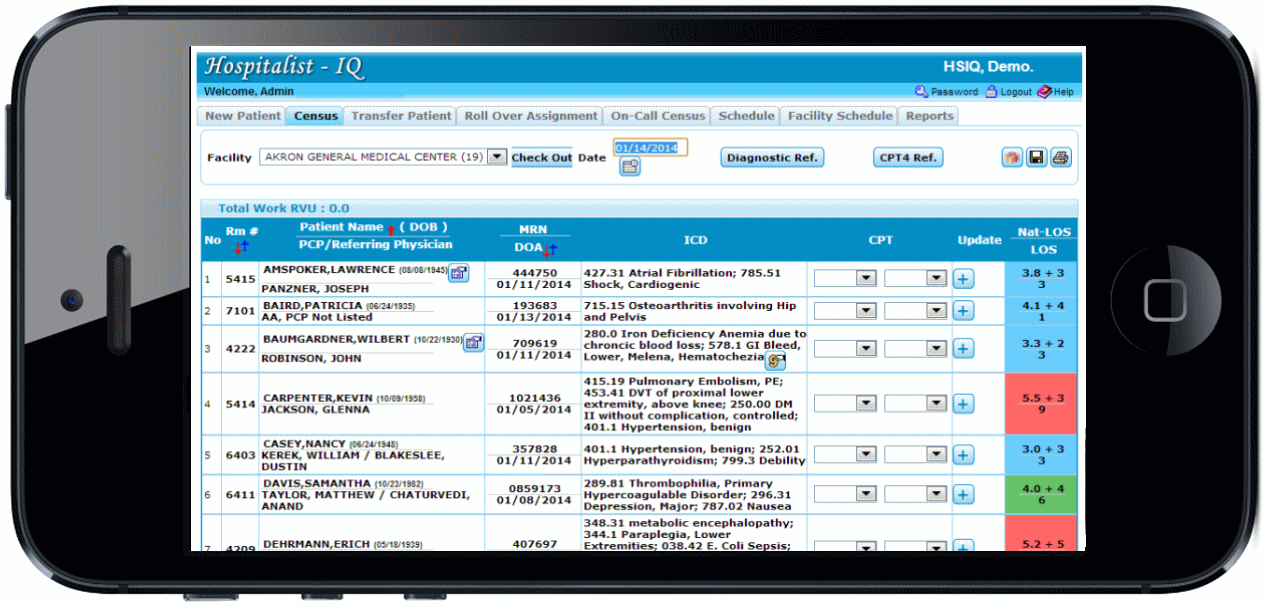 Mobile based Charge Capture
Hospitalist IQ users can access our Charge Capture solution from a variety of platforms, including both desktop computers and mobile devices. HospitalistIQ can be used on both Apple and Android products.
We offer easy to use mobile options for customers who want a portable solution. Our charge capture application allows clients to access and enter data from anywhere.
Mobile based scheduling
The Hospitalist IQ mobile is integrated with web platform, so your schedule is always up-to-date either on android or iphone or windows mobile based device.
New homepage makes it easy to see next shifts at a glance.
On-call, clinic and rotation schedules are now updated in real time.
Automatically receive alerts and notifications for newly scheduled shifts and swap requests.
We currently support these platforms:
iPhone
iPad
iPad Mini
iPod Touch
Android
Android Tablet
Windows Mobile